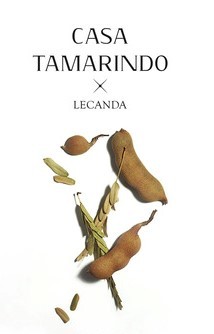 In the shade of a tree, in the heart of the city of Mérida, a space is born that is characterized by the exquisite architectural and cultural combination of a contemporary Mexico, extolling construction techniques, finishes and materials of the region. The interiors harmonize with a distinguished decoration, authentic objects and luxury accessories. This is how our love for Yucatan shines.

The house offers a beautiful entrance hall that leads to the first room and an interior courtyard with a natural pond and multicolored fish.
After that we find the dining room, with a capacity for 8 people and the kitchen that offers all the latest generation appliances; stove, refrigerator, microwave oven and double coffee maker.
Casa Tamarindo has spaces, patios and terraces perfect for rest and relaxation like the outdoor terrace with unbeatable views of the pool followed by the patio of the hammocks, where you can enjoy the sunset breeze and the shade of our imposing Tamarind tree that gives name to the house.